Kris Holmgren Playwright
STAGE & ARTS
'God Girl' playwright was disillusioned by the church
Kristine Holmgren recounts her experience with the patriarchy in a play that opens
Saturday.
By Graydon Royce Star Tribune
FEBRUARY 4, 2015 — 3:18PM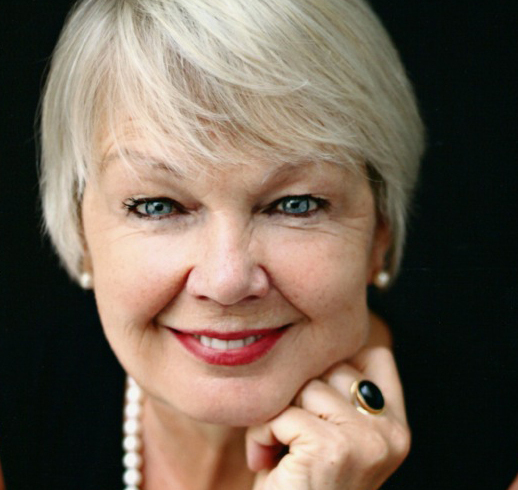 PHOTO BY HILLARY OLSON Playwright Kristine Holmgren
Kristine Holmgren had wanted to be a Presbyterian minister since she was 7 years old. She made the grade — no mean feat, she says — and worked for many years in parish ministry before moving into writing and chaplaincy.
She left parish ministry because she had other options.
Her largest project these days is "God Girl," the autobiographical play she wrote for History Theatre. It opens Saturday night with Summer Hagen portraying a young woman who confronts a wave of sexism when she enters the seminary. Ron Peluso directs.
Holmgren talked about the struggles she faced as a woman in a profession that refers to God as "He."
Q: What's your purpose with this play?
A: I'm writing about a time in history that is easily forgotten by men and women today — the period when women and men stood together and said it's right and fair for American women to receive equal pay, reproductive choice and access to economic security. Most of the women in my generation were touched by the energy of that time. I stepped into the first wave of women who were accepted into seminary.
Q: How did that go?
A: I was stunned by the patriarchal system of God the Father. So this show is about a young woman and her friends at seminary, how they deal with the shock of it. This is a play about sexual harassment. We were prey in a room of predators and we had no options. You were either complicit or you fought back.
Q: Predators?
A: Seminary was for us something to recover from. Thirty-five women entered the seminary in my class in 1975 and the class was 120. Four of those women retired in ministry; the rest left after an average of three years. Seminary was a foreshadowing. There is a scene in the play where a character says, "What do you think goes through the mind of a layperson when they hear about women clergy?" They were unprepared to see a woman.
Q: How did that change?
A: The first thing was to change the language. Man of God, the brotherhood, faith of our fathers. We can't be birds, gals, chicks, ladies. We have to be called women. And we can't be calling God father. We have to call God the creator and Jesus the redeemer of humanity, not the son of God.
Q: Why did you leave the ministry?
A: Well, I still marry and bury. But I left parish ministry in 2001.I moved on because I was distracted by other things — new avenues like publishing. I had the opportunity to expand my writing beyond the Twin Cities. And then when I retired, I sat back and took a breath and said I'd never written for the theater, so I did that.
Q: Is there a parish recollection that you like?
A: I was in Hager City, Wisconsin, for 13 years. Eight people worshiped in the church basement and when I left, we had 350 people on the rolls. We did it primarily by bringing them a message of hope every week. Those were tough times in the farm crisis, but we started a food shelf and helped battered women.
Q: So has the church changed for better or worse?
A: If I were my 26-year-old self, I wouldn't recognize the Presbyterian Church today. Instead of standing for social justice and leaning on the leaders like William Sloane Coffin, who stood for the poor and required public policymakers to make changes, we don't see them doing that now. The churches are struggling for survival, dealing with sexual issues, questions of identity. That was not the church of my youth.
Q: Has the climate changed for women clergy?
A: That's for women clergy to answer. There's a different demographic going into ministry, women in second and third careers who have always been active in church and thought now is a good time to go into seminary. They often work part-time in a parish. That's a different career path, a different experience that I have no voice for. I have no idea.
God Girl
Who: By Kristine Holmgren. Directed by Ron Peluso.
When: Previews 8 p.m. Thu.-Fri. Opens 8 p.m. Sat., 2 p.m. Sun., 10 a.m. & 8 p.m. next Thu. Ends March 1.
Where: History Theatre, 30 E. 10th St., St. Paul.
Tickets: $15-$38. www.historytheatre.com or 651-292-4323.