University

High School




Class of 1967
Hello Classmates !
We're happy and pleased to let you know we made it.
We now have the UHS '67 website for three more years !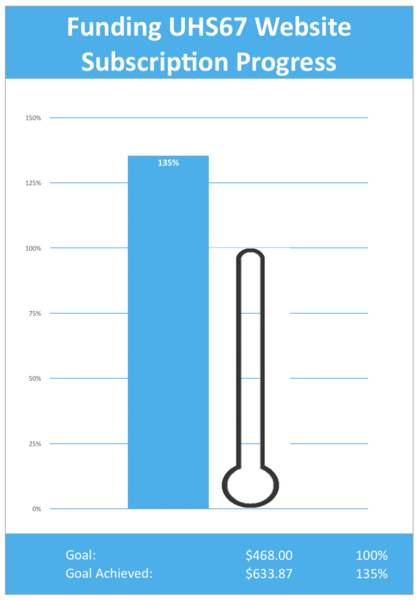 A special thank you to all who contributed toward the subscription renewal effort. You are appreciated by the entire class.
As of December 9th we were just barely under our goal. A few last-minute donations reached the goal and then surpassed it. Your contributions totaled $633.87! Note that all funds exceeding the $468 subscription payment will be held in the class treasury for the next project or website renewal.
Please continue to visit the website and share your thoughts and pictures with your classmates. The website has definitely been established as the communication hub for class announcements and news.

---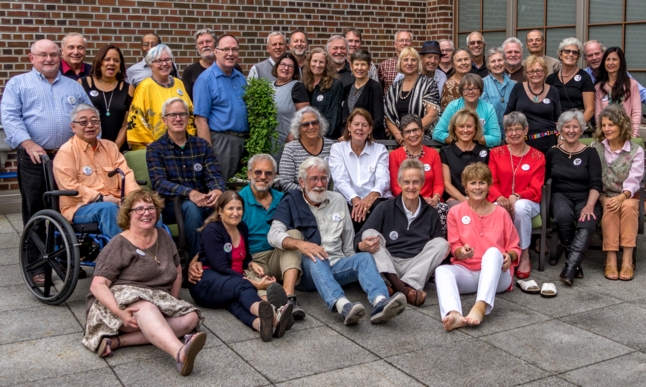 See everybody's latest photos and comments with one click: New Photos & Comments (at top of left menu)
Check out Photo Gallery for reunion pics & classmates' 50-Year Snapshot Albums
Here, on our '67 Class Web Site, you can
create your own profile, with bio info and photos (see First Time Visitors)
keep track of classmates
share general photos (see Photo Gallery)
stay updated on future reunion plans
...plus other fun stuff to come.
Got an idea for something fun you'd like to see on the website? Or something to make it more user-friendly? Suggestions welcome! (click on Contact Us)
Your Site Administrators,
Bunny Hudak Moore, Tom Smerling, Harrison Klein